Confectionery Products
Confectionery products are foods rich in sugar and carbohydrates. These products contain a variety of sweeteners, but sugar is the main ingredient. There are two types of confectionery products: bakery and sugar confectionery products. Bakery confectionery products include cakes and similar bakery products. Sugar confectionery products include candy, sweets, sugary walnuts, chocolates, chewing gum, pastilles and other confectionery products in which the main ingredient is sugar.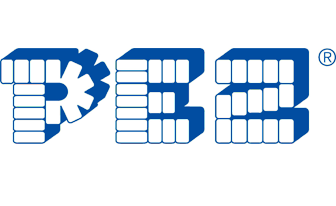 In its product portfolio Horizont is a proud and exclusive representative of the company PEZ. PEZ is an Austrian company based in Traun, near the city of Linz. A global company that sells and distributes its products worldwide, with the exception of the United States and Canada. Distribution and sales in North America use the second location of PEZ in Orange County, Connecticut. Between them, these two sites distribute approximately 70 million dispensers and 5 billion candy per year. PEZ products are available in more than 80 countries worldwide.
Sanaplus begins its history in 1999 in the food supplement division. Based on its years long success the company started to introduce the products on the most successful export markets of the mother company PEZ, Hungary. This was the reason for launching the first Sanaplus Kft. At 2004. Today Sanaplus are market leaders in most of the Central European countries and produce many major Western European brands.
Horizont's Confectionary portfolio includes the following products:
Candy
Nord Wind
Vitamin Tablets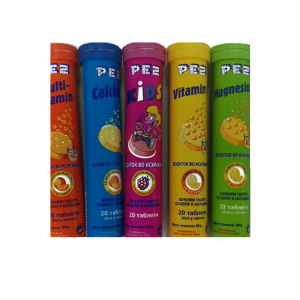 Small, rectangular candy with a unique taste that does not contain elements of gluten and lactose. These most famous candies are available in many flavors such as peppermint, coke, acid mix, fruit, fizzy and various packs. One of the most famous packs of PEZ candy are their dispensers in the form of figures from various cartoons and heroes.
A special program of confectionery products. Nord Winds are small refreshing sugar-free candy that satisfy your sweet appetites with flavors like cherries, eucalyptus and peppermint.
Vitamin tablets that protect and enhance your immunity. Available with ingredients of vitamin C, calcium, magnesium, multivitam and junior tablets for children. The company Sana Plus is the main distributor of these delicious PEZ vitamin tablets.
For more information contact our distributors and commercialists!