Pastry
With the wide range of products Horizont managed to change some habits of both manufacturers and consumers of sweets. The new products that appear on the market are certainly the result of hard work and effort to introduce new ideas. By offering continuous collaboration, Horizont has played an important role in the expansion of the product range on the market, including, for example, functional food, i.e. products that, in addition to nutritional properties, have a positive effect on the body's functions of the user.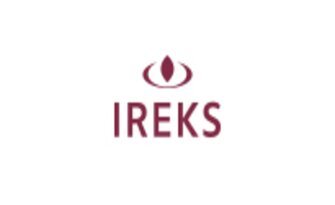 Croatian company Irex Aroma operates since 1993 as a daughter company of the company Ireks from Kulmbach, Germany, one of the leading manufacturers of improvers and dedicated mixtures for bread, pastry and sweets. Also, Irex Aroma is a general agent and distributor of the German company RAPS (Spices and Accessories in the meat industry) for the territory of the countries of the former Yugoslavia.
Established in 2007 Select is a company that focuses on the improvement and modernization of the way of work, the safety of its products, and above all, the company pays great attention to educating its employees with an emphasis on employment of young people with a desire for progress. The main focus of the company is distribution of bakery and pastry products.
Irex Aroma
Prepared,finished mixtures and glazes are part of the product program from Irex Aroma! These ready-to-use mixes for can be used for various types of cremes,biscuits, filling, glazes and additive stabilizers.
Select
Excellence in pastry filling… that is what we can expect from Select! Different types of fillings from cherry and strawberry to apple and orange filling that satisfy all pastry chef needs!
For more information contact our distributors and commercialists!